Featuring
Beds on Side
& Side Cupboard
Featuring 
 Beds in front
 & Side Cupboard
Featuring 
 Beds in front 
& Shower room
Break away safety unit 
100-litre water tank, pump and tap  
Metallic paintInternal roof lining 1500mm 
Large swing out saddle box 
Lockable rug rack 
Front cupboards with laminate bench top 
Microwave mounted on a bracket above bench top 
Bunk beds 
240 Volt Tall Fridge 
Indoor light 
Outdoor tap  
External Tool Box/BBQ box with chain
Front caravan window with fly screen 
Tie hitches 316 marine grade stainless hardware 
Caravan door and flywire screen 
Front sealed access door 
3 x Pop up internal air vents 
Fulton USA jockey wheel 
240-volt electrical fit out - includes external inlet point          with 15 amp socket, 2 x double power points inside, all          safety switches 
12 months QLD registration
Rot proof flooring. 
Other Inclusions 
Aluminium checker plate 
3 x Pop up internal air vents 
Fully padded rump bars 
Dometic 3.5m awning – supply and install - $1,500

Carefree wall mounted awning - $1,795  

Dometic FreshJet REVERSE cycle air con – supply and                   install - $2,600 

Double panel aluminium yards – supply and install -                    $1,200 

Electric or Gas shower unit with all fittings - supplied and              installed in waterproof shower room - $1,990 

Flush mounted sink - $395
12 volt Battery pack - Includes 1 x 120amp deep cycle        battery, battery box, isolator switch, switches, charger - $995 
Upgrade to Waeco 12/240 volt fridge - $1,400 
TV - installation includes TV, Caravan mounting bracket,              premium quality aerial and cabling - $895 
Supply and install dual USB port - $195 
Reverse camera system in horse bay area - $495 
Reverse camera system with dual cameras - $795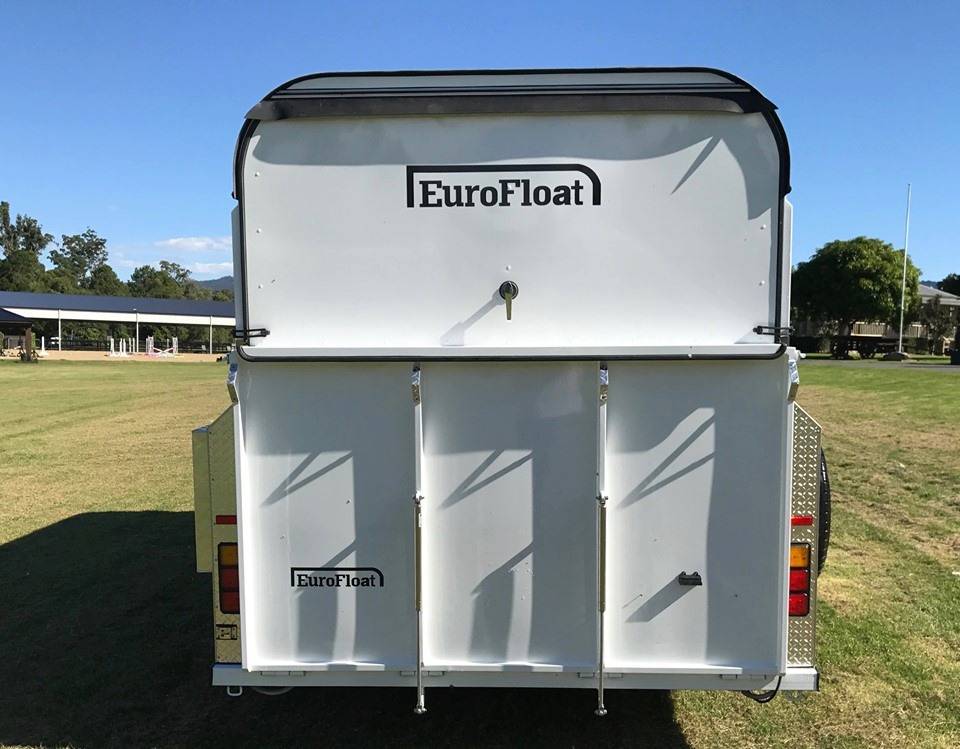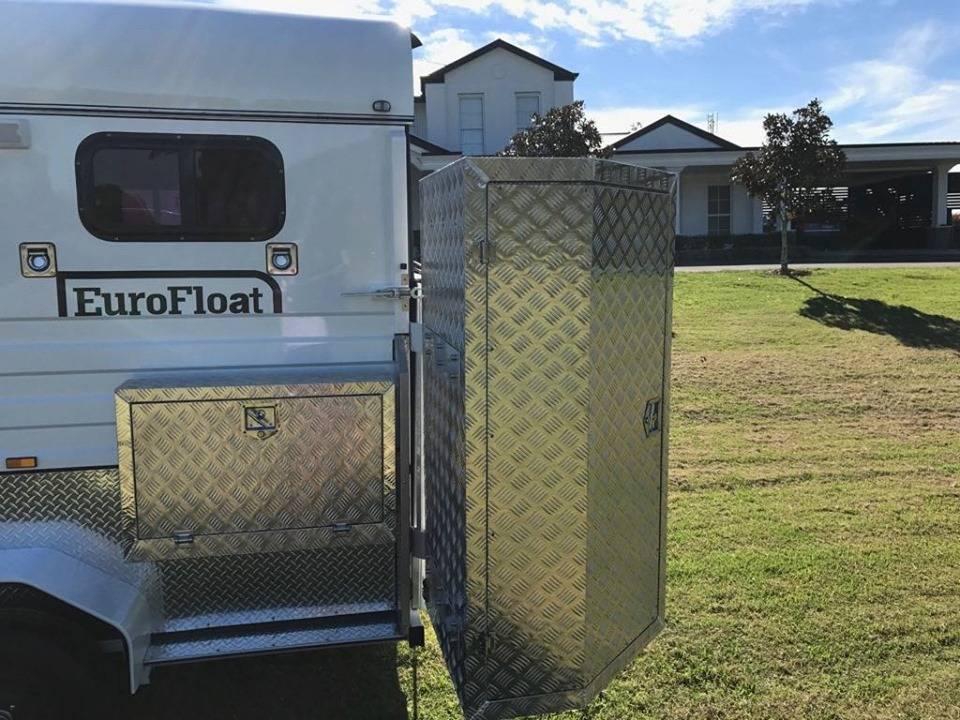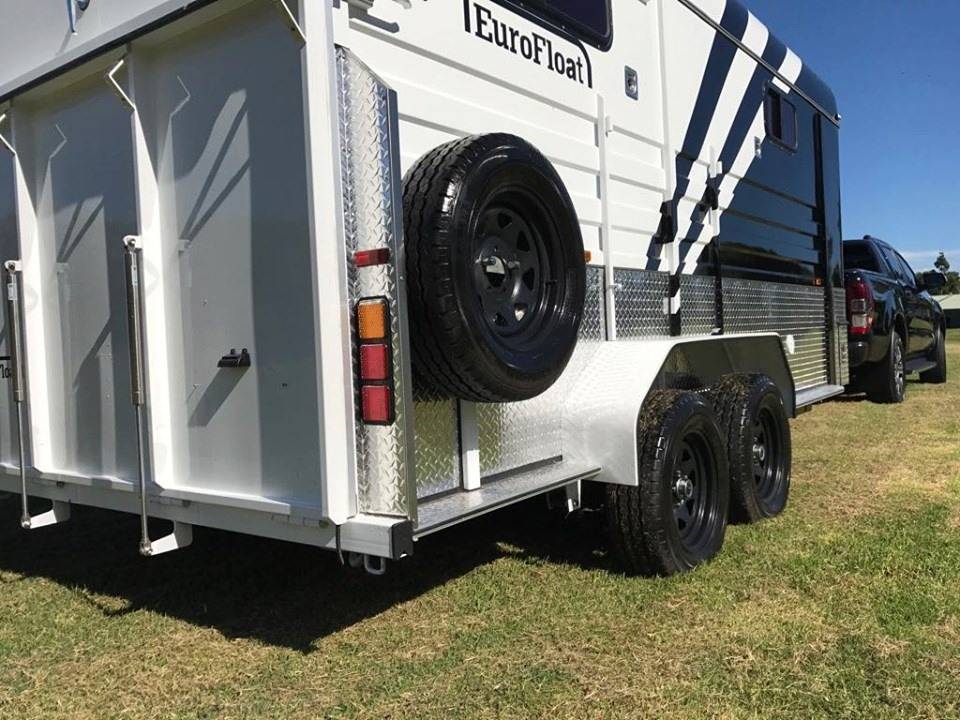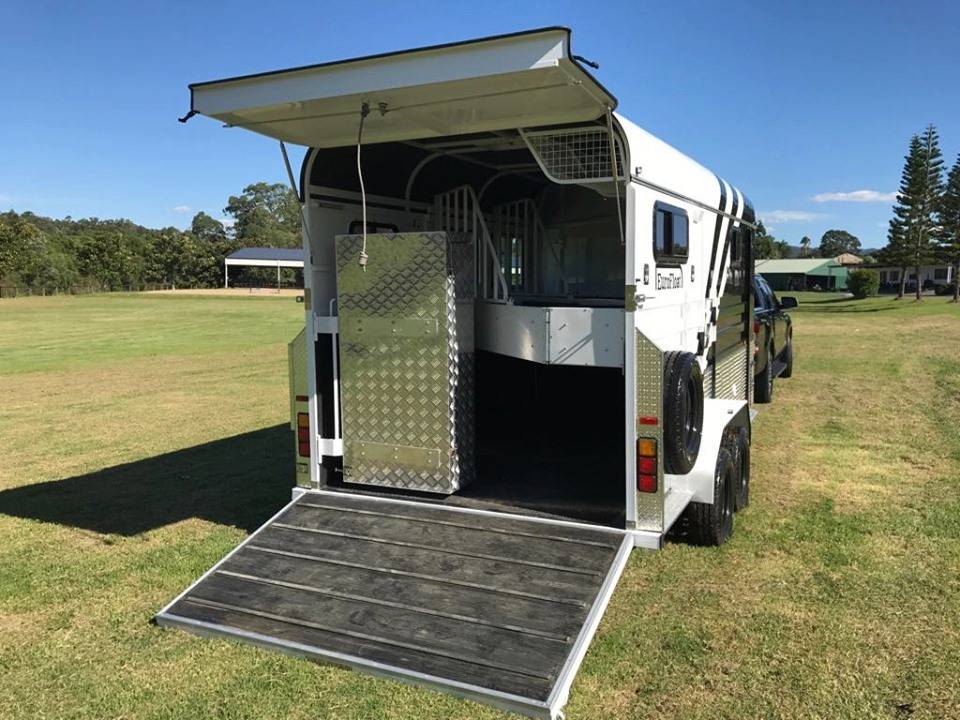 Our Most Compact Overnighter
This suburb EuroFloat Deluxe model is the perfect choice for you looking for all the safety and reliability that comes with European Quality standards. 
It offers outstanding specifications and exceptional warranty (*Refer conditions), along with attractive design and all at an affordable price that offers excellent value. 
The 2 Horse Angle Load Overnighter Float is ideal for day riders who wish to transport two horses whilst still having the comforts of home.

Please get in contact for custom colour options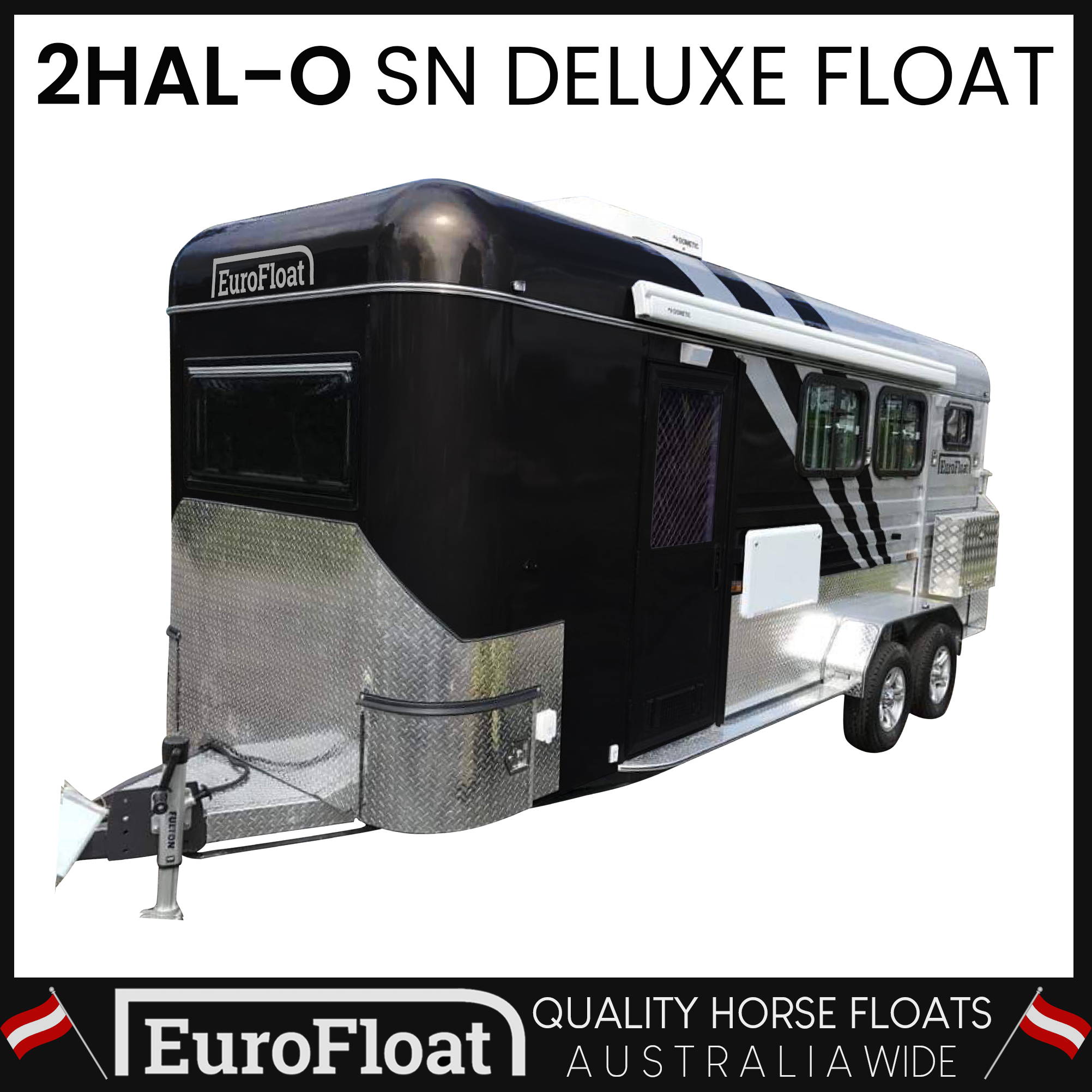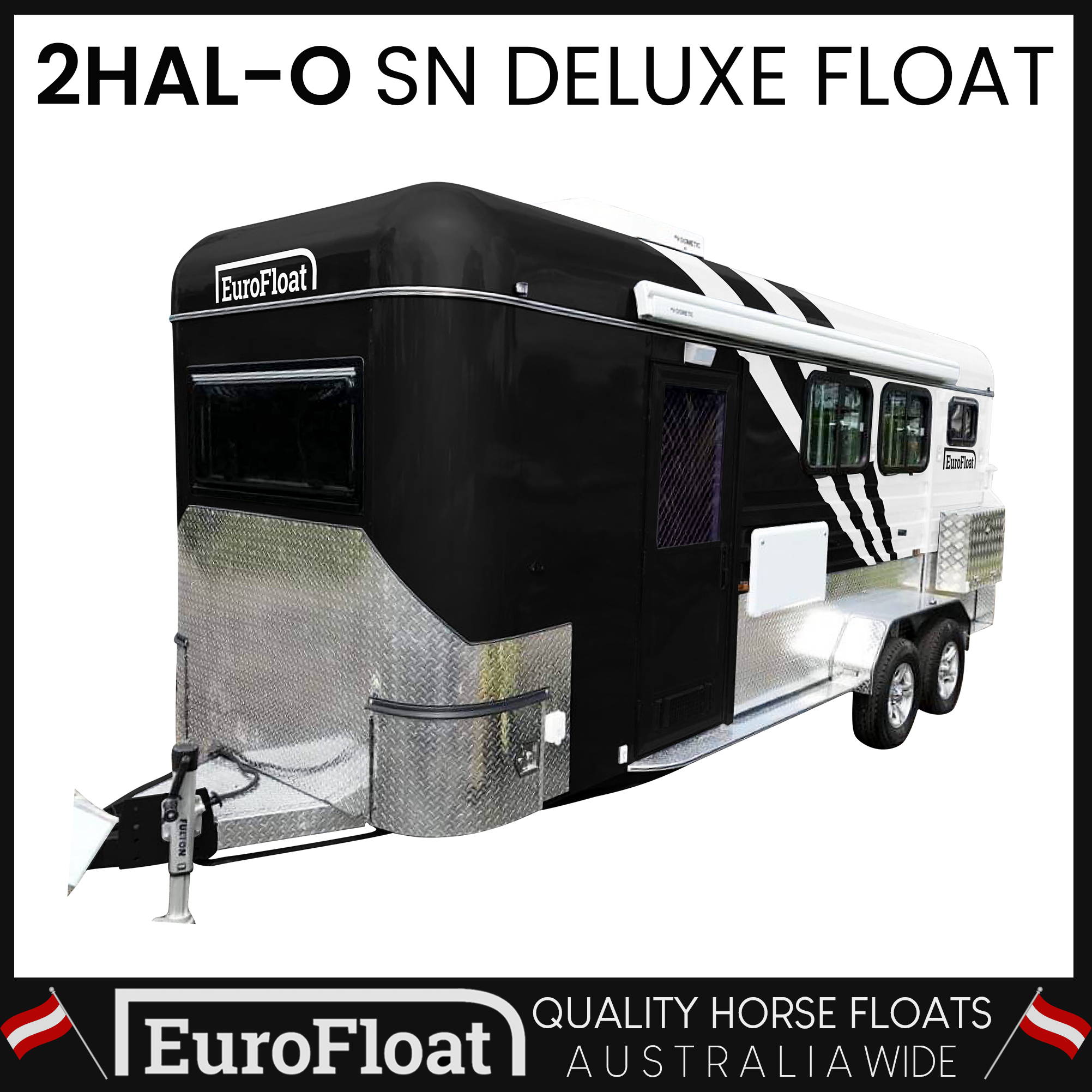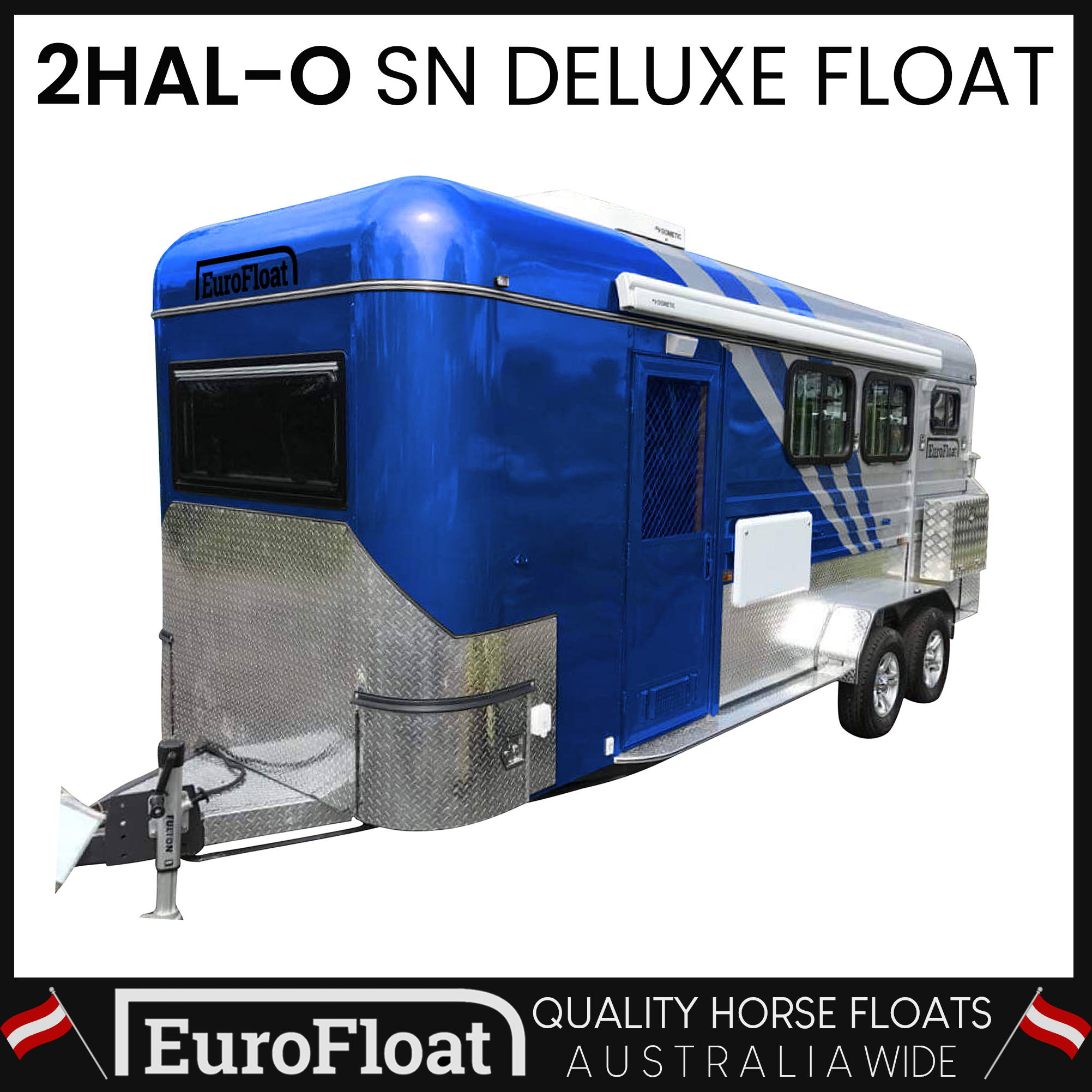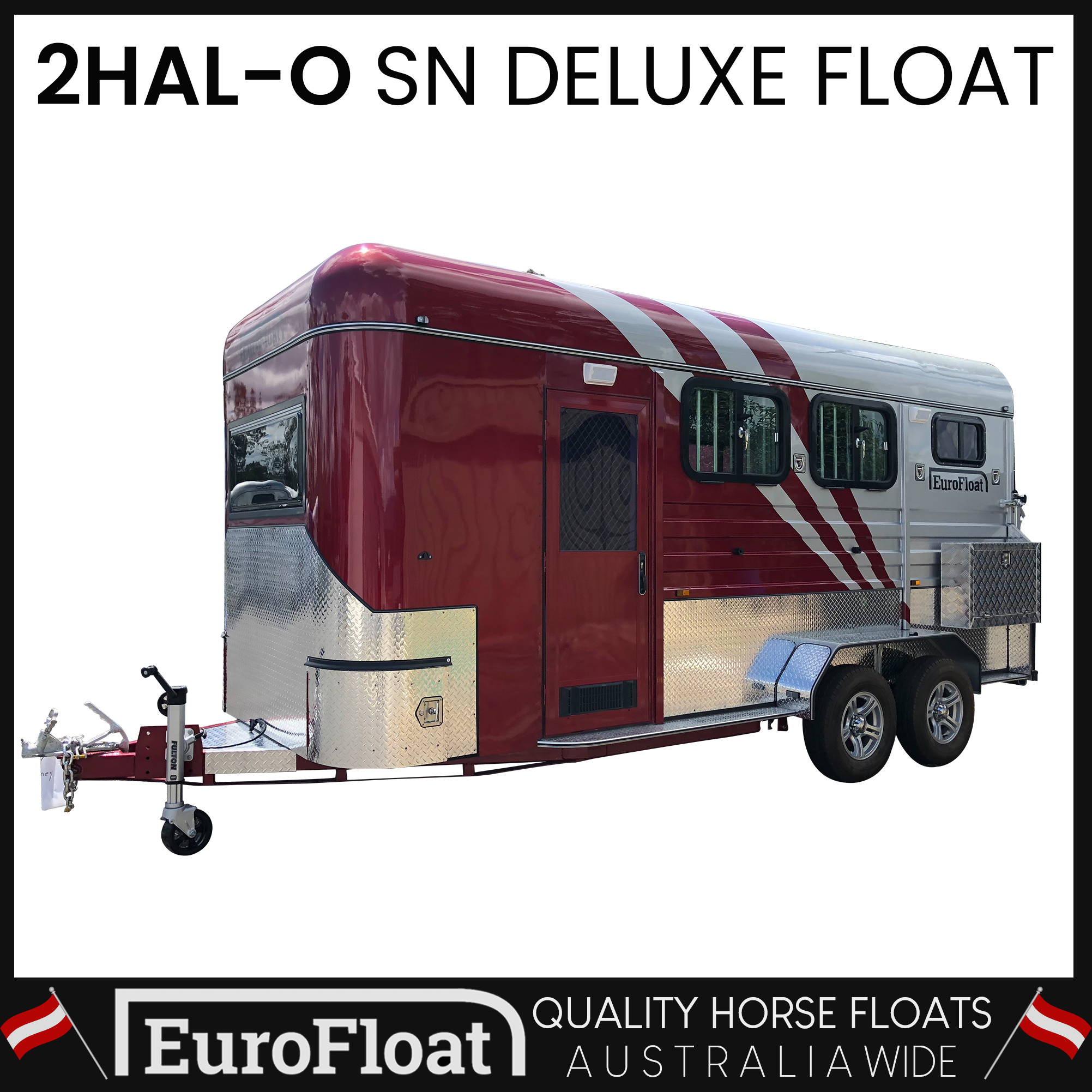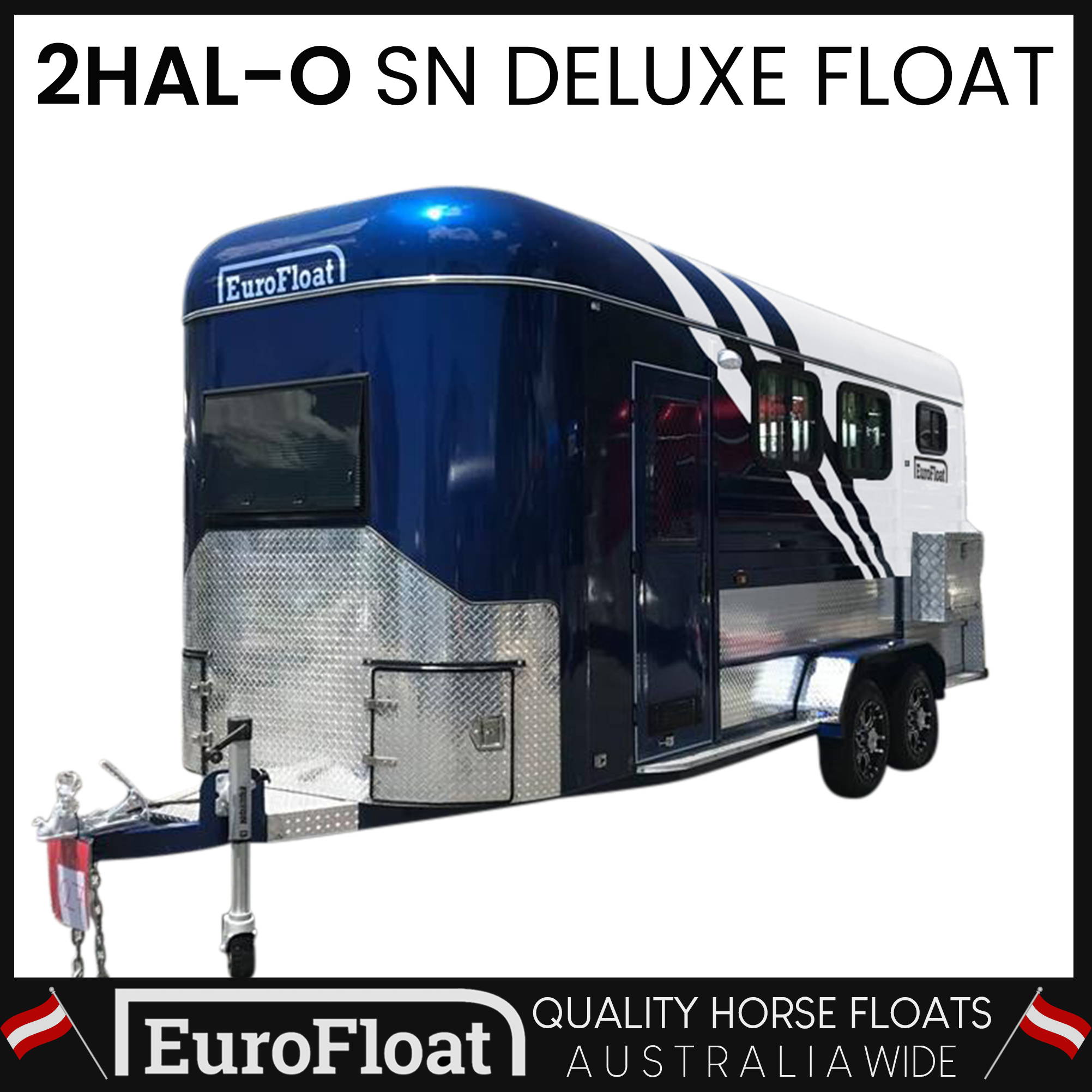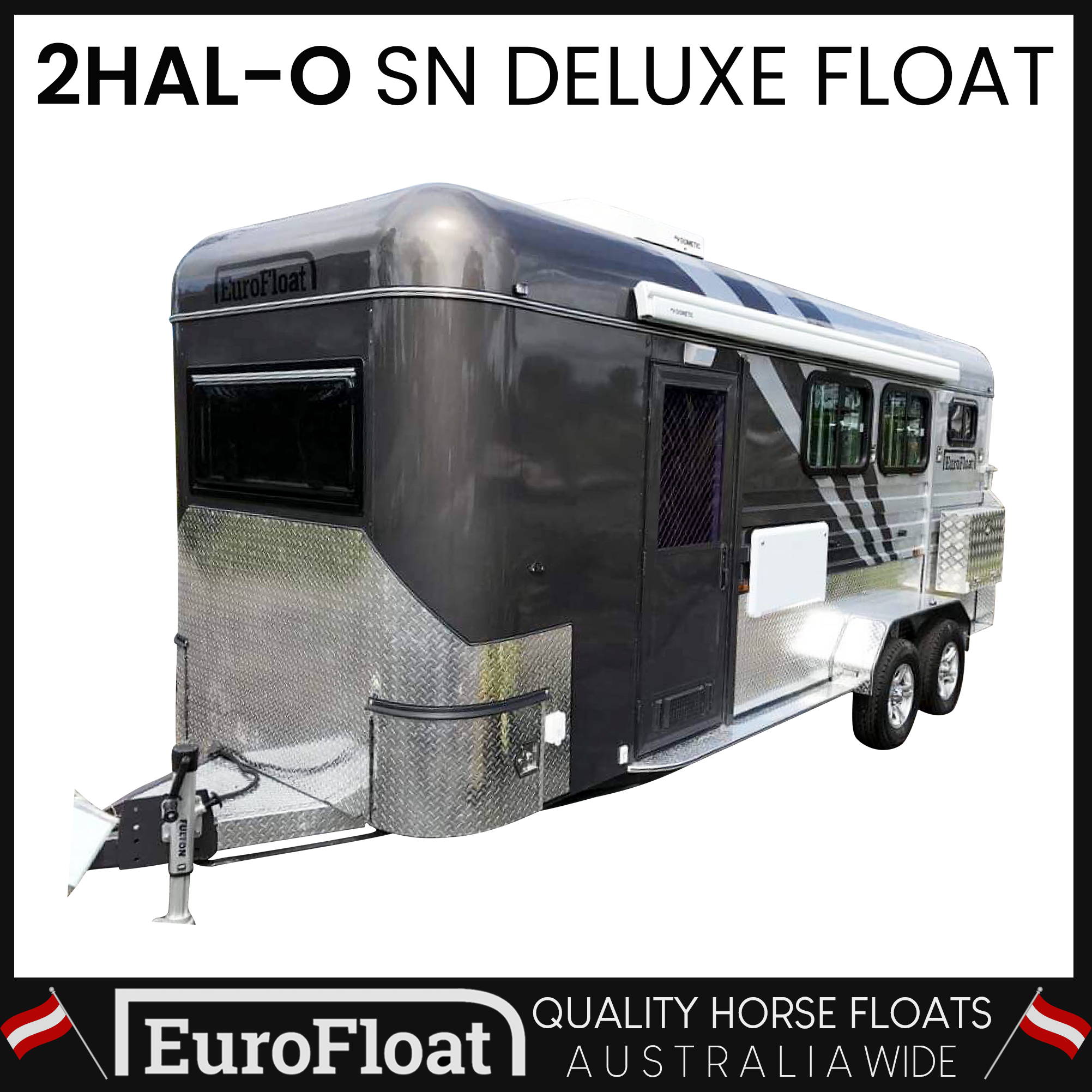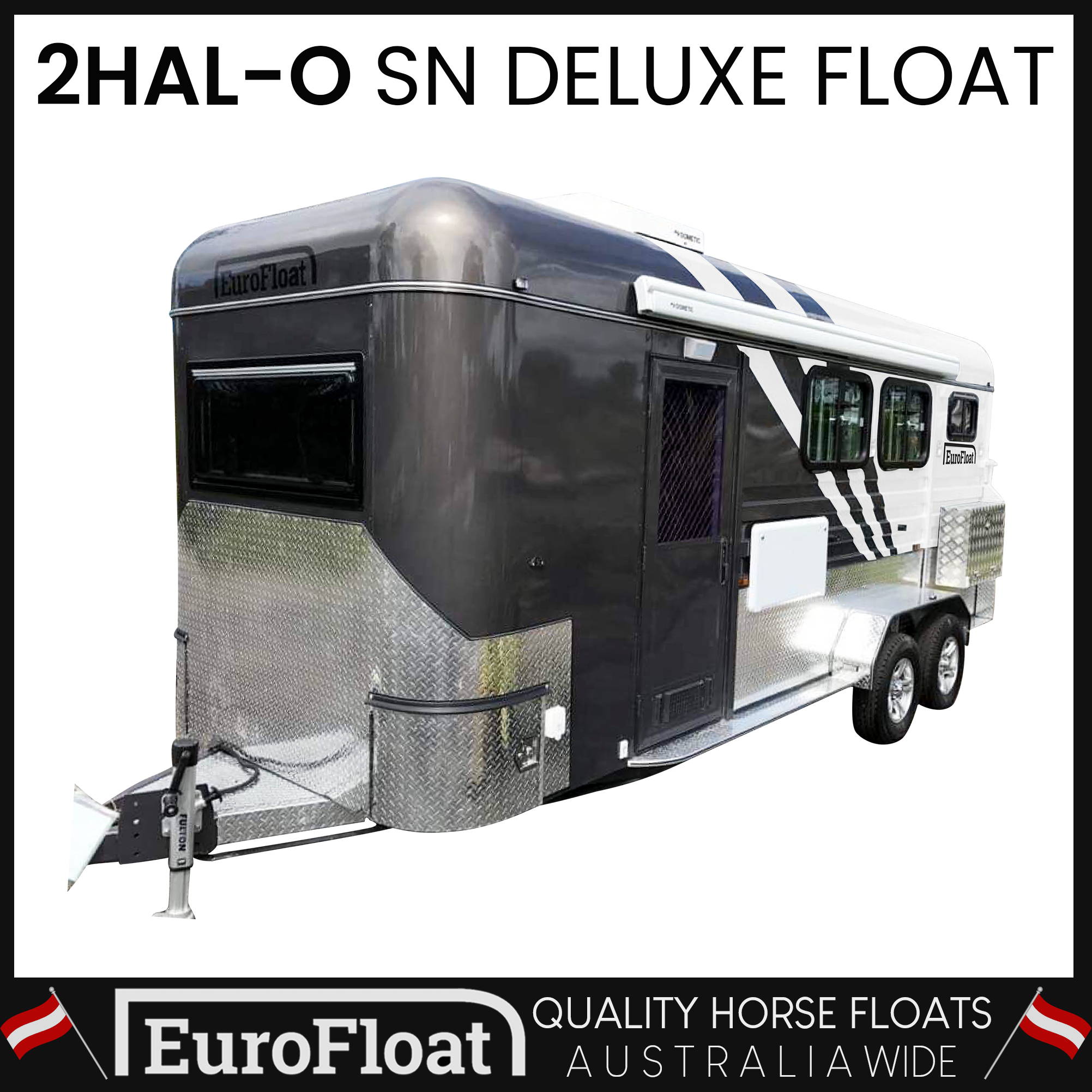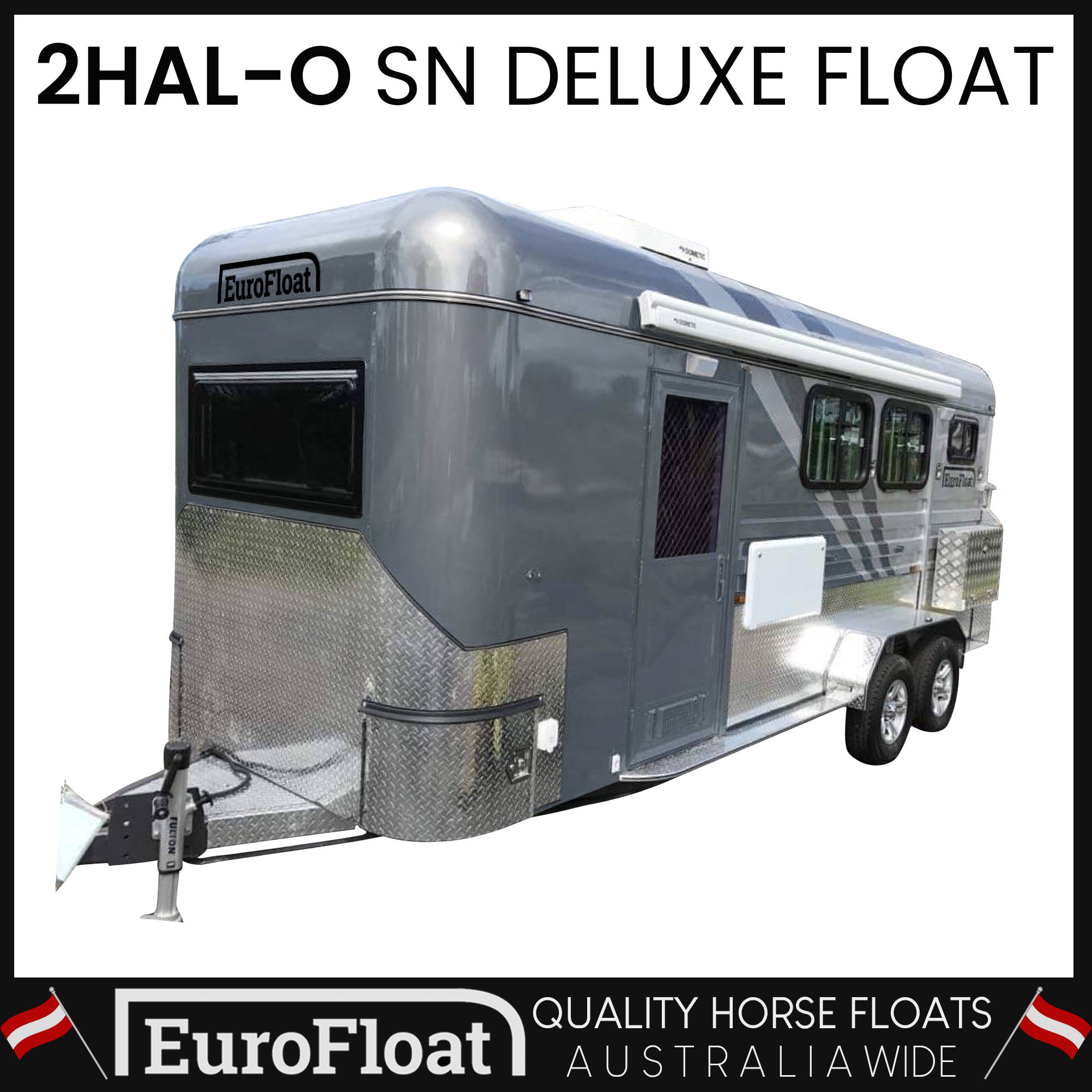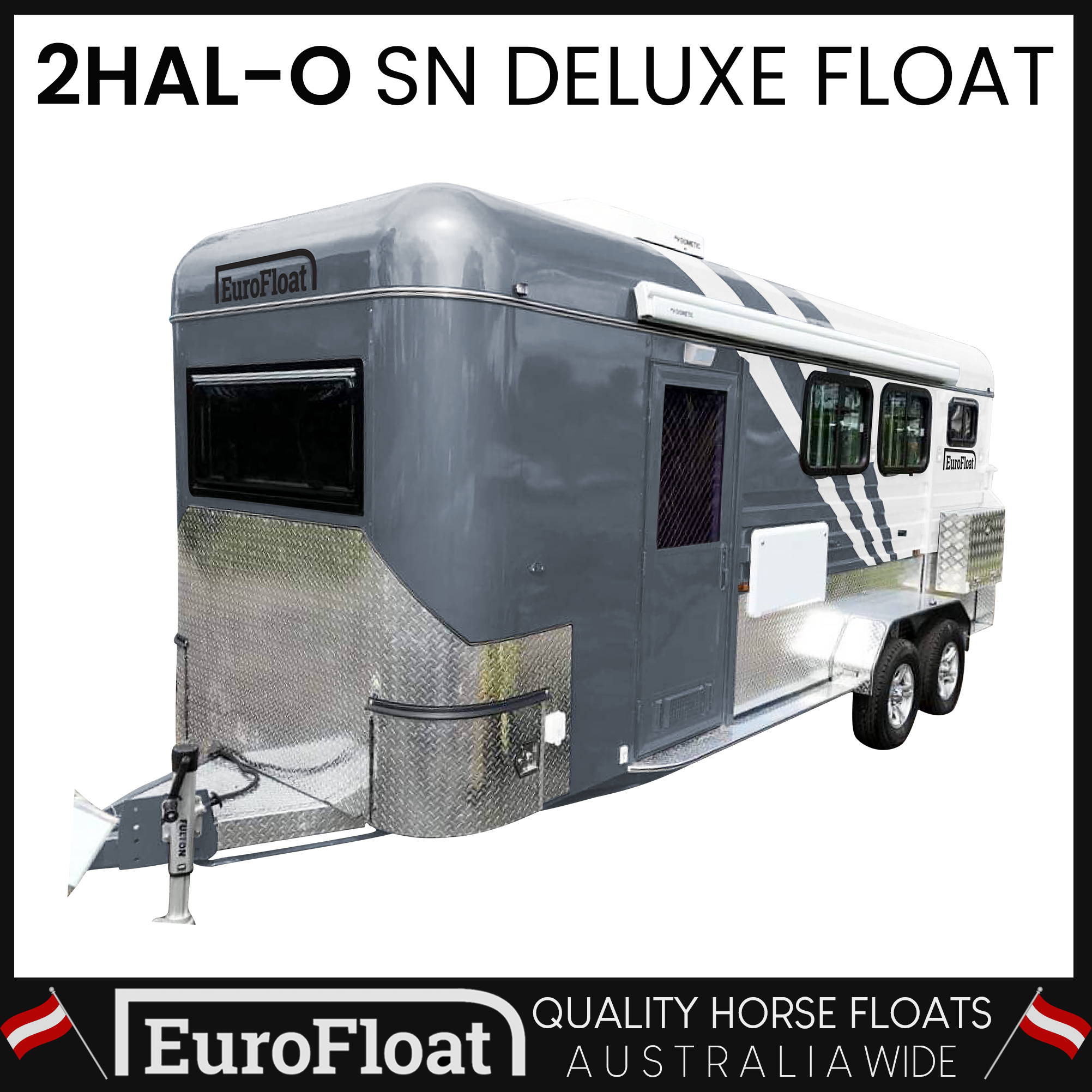 Travel in style & comfort
SAFETY FOR YOU AND YOUR HORSES
Double electric braked axles for superior braking in all conditions
17.5mm anti slip rubber sheet on ramp door that will ensure you and your horses keep your footing
DURABILITY FOR ALL CONDITIONS
Double hot dipped galvanised chassis for outstanding structural integrity
Roller rocker tandem five plate spring suspension for a smooth ride even on bumpy roads
SMART DESIGN SO YOU ALWAYS TRAVEL IN STYLE
A practical layout of quality cupboards, microwave, fridge, water tank, pump & basin.
Just because a design is practical doesn't mean it can't be stylish too and this one really is right down to the wheels with 185R14C tyres on 14" alloy rims (includes spare)
WARRANTY YOU CAN COUNT ON
EuroFloat models are all precision engineered for exceptional safety, reliability and performance. Clearly evident is the European influence in design, style, quality fittings & standard inclusions. All EuroFloat Models feature the industry's leading brand electrical and mechanical components and are backed by an exceptional warranty.
2 Years on chassis
2 years on body frame
2 years on roof
2 years on suspension
This is the ideal float for rugged Australian conditions while offering attractive European design that will carry your horses around in style and comfort for you and them.
Finance this float today!
EuroFloat is an 'Official Finance Referral Partner' of iCredit, the country's leading provider of Horse Float finance solutions. If you require finance for your new Horse Float, we strongly recommend their services. 
With over 20 years of experience and approvals possible within only 1 business day, the expert team at iCredit will do everything possible to help you obtain finance as soon as possible.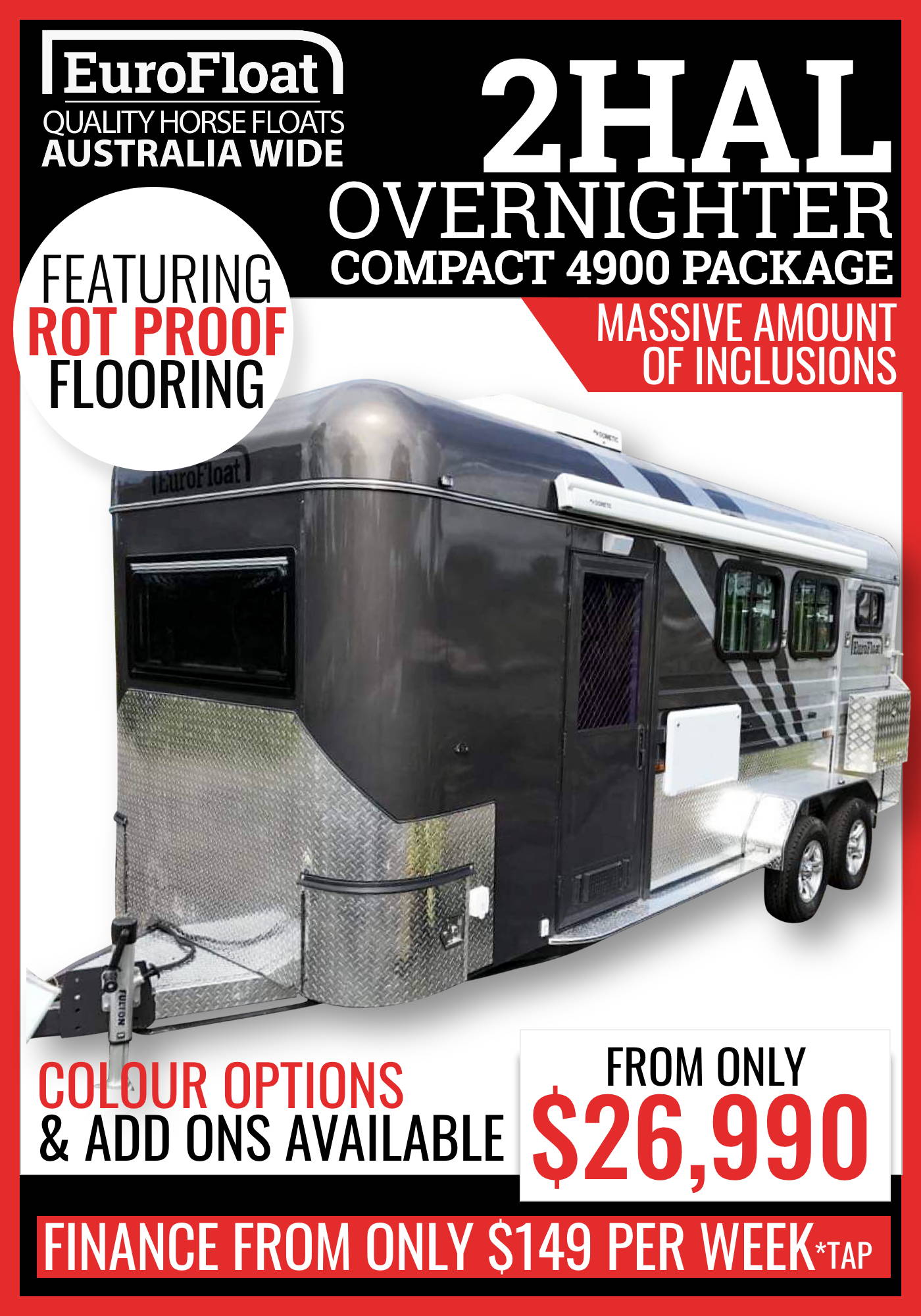 Which model are you interested in?